Are you feeling overwhelmed by the task of writing your upcoming essay? Do you need help writing the best essay? Writing an essay can be a daunting task, especially if you're not sure how to get started. However, with a little bit of planning and organization, you can turn the task into a well-written and successful essay that will impress your professor. In this article, we will go over 8 useful tips to help you write an essay that is both, well-written and effective. From crafting an outline to proofreading your final draft, these steps will guide you through the process of writing an excellent essay.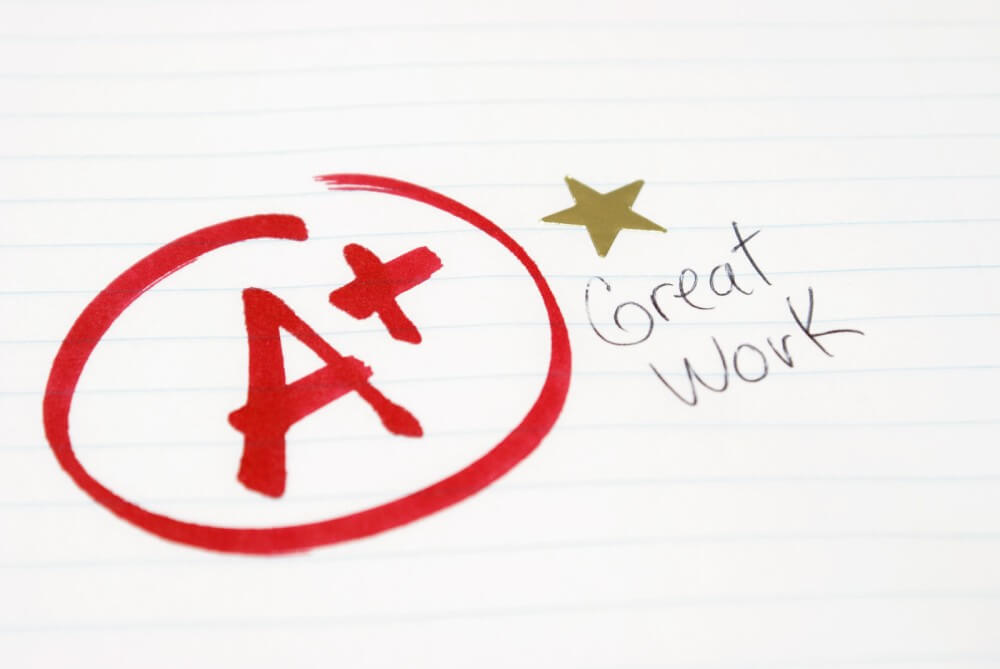 Here are some tips to help you with writing the best essay:
1. Start early:
Give yourself plenty of time to research and write your essay. This will help you avoid the stress of trying to complete the essay at the last minute. Starting your essay early will give you the time you need to research your topic, create an outline, and write multiple drafts. It will also allow you to make any necessary revisions or edits before the deadline.
2. Create an outline:
Outlining your essay can help you organize your thoughts and structure your argument. An outline is a roadmap for your essay. It helps you organize your thoughts and structure your argument in a logical way. Begin by brainstorming a list of the main points you want to make, and then arrange them in a logical order. You can also include subpoints under each main point to further clarify your ideas.
3. Research thoroughly:
Make sure you have a solid understanding of the topic you're writing about. Thorough research is essential for a well-written essay. Make sure you have a deep understanding of the topic you're writing about by reading and analyzing a variety of sources, including books, articles, and other materials. Be sure to take notes and document your sources so you can easily reference them in your essay.
4. Use a clear, concise style:
Use simple language and avoid unnecessary words or jargon that might confuse the reader. Make sure each sentence has a clear purpose and that your writing flows smoothly from one idea to the next. Simple, clear language is important in effective writing so make sure each sentence has a clear purpose and contributes to the overall argument of your essay.
5. Edit and proofread:
Make sure you proofread your essay carefully to catch any spelling or grammar mistakes. Editing and proofreading are crucial steps in the writing process. Carefully review your essay for spelling and grammar errors, and be sure to check for clarity and coherence. Consider asking a friend or classmate to review your essay as well, as they may catch errors that you missed. Using a good Grammar and spell-check tool is a great way to automatically check for grammar errors, proofread, and fix any issues on the spot while you're writing your essay.
6. Use transitions:
Transitions are words or phrases that help connect one idea to the next. They help your writing flow more smoothly and make it easier for the reader to follow your argument. Some common transitions include "however," "in addition," and "therefore."
7. Use specific examples:
Using specific examples to support your points will make your writing more convincing and interesting. Be sure to explain why these examples are relevant to your argument.
8. Conclude effectively:
Your conclusion should summarize the main points of your essay and reinforce your thesis. It should also leave the reader with something to think about or consider. A strong conclusion can be a call to action, a question, or a prediction about the future.
9. Use AI Writing tools to assist you with writing the perfect essay:
There are some great AI writing software options available that can help you write an essay more efficiently and effectively.
Here are our top AI writing software suggestions:
Jasper (Best Overall for any writing use case)
Jasper AI Writing Software is a sophisticated computational tool designed to leverage Artificial Intelligence (AI) technology to automate and streamline the process of creating well-structured and high-quality essays. This platform utilizes advanced Natural Language Processing (NLP) algorithms to analyze user inputs and generate tailored essay outlines as well as complete drafts quickly and efficiently. Jasper has over 50 AI templates for most use cases including a powerful one-click article feature that lets you generate an article or essay of 1000 words in one click.
Verified
best Overall
(Best-quality AI writer) Generate high-quality unique content for all sorts of use cases. Write blog posts, product descriptions, press releases, website copy, and much more! Use the Boss mode to command the AI to write for you. Plus, create unique Art images and photos with Artificial intelligence.
Activate this deal to get a free bonus of 10,000 words.
People used
One-time use
Wordhero (best value with a great Long-form Editor)
Wordhero is another great AI Writing software for writing essays and long-form content. It has a powerful long-form editor with over 70 AI writing tools including an Essay template to help you write high-quality essays in less time with artificial intelligence.
Verified
best value
People used
One-time payment for a limited time
Longshot (best for topic research and Long-form Essays)
Longshot ai is an innovative new ai writing tool that has the potential to revolutionize the way we write. Using artificial intelligence, Longshot can help you write well-researched articles, essays, blog posts, and long-form content. From researching the best keywords and topics to structuring your outline and subheadings, if you'd like to write SEO articles or keyword-rich content that is optimized for Google rankings, Longshot is a great choice.
Verified
(Best for SEO-Optimized Articles)
Create long-form articles that humans and search engines love. Longshot is a powerful AI writing assistant SEO research tool to generate SEO-optimized articles. From keyword research to generating subheadlines and writing content.
Activate this deal to get a 5-day trial for only $1.
People used
Special price for a limited time
ProwritingAid (Best for proofreading, Grammar & spell-check)
ProwritingAid is an innovative writing software designed to help writers of all levels improve their writing. This comprehensive, easy-to-use suite of tools allows you to review, edit and refine your work quickly and effortlessly. By automating tedious proofreading processes, ProwritingAid simplifies the editing process so that you can focus on the creative aspects of writing instead.
ProwritingAid offers a range of features, such as grammar checking, readability scoring, and plagiarism detection. It also allows for in-depth analysis of word choice, sentence structure, and repetition, among other elements. Moreover, since all changes are tracked by the software, it's easy to undo any alterations or track your progress over time. Additionally, its cloud integration capabilities allow you to use it across multiple devices, plus it has a Google chrome extension to help you proofread and spell-check, and fix grammar mistakes on any online text editor.
(Best for Proofreading and Fixing Grammar)
ProWritingAid is a powerful online proofreading and editing software. It combines a grammar checker, a plagiarism detector, a writing coach, and an overall editing tool. It works with a wide range of software and browsers, including Chrome, Google Docs, and Scrivener.
Activate this deal to unlock the lifetime deal.
People used
One-time payment for a limited time
Ultimately, the best writing software for you will depend on your specific needs and preferences. Consider trying out a few different options to find the one that works best for you. Click here to view our list of all the best AI writing software.
Conclusion
In conclusion, writing the best essay requires careful planning, research, and editing. It is important to think critically about the essay topic before beginning to write and during the writing process. During the editing phase, it is essential to proofread for grammar and spelling mistakes as well as for clarity of the message.
Finally, by following these simple tips, you can be sure that your essay will be effective and engaging. Invest some time in your work and enjoy the satisfaction that comes from producing a great essay! Remember to take your time and be thorough in your research and writing, and you will be well on your way to writing the best essay.
Have you written effective essays? do you have tips to share about writing essays? Let us know your comments and thoughts in the comments section.